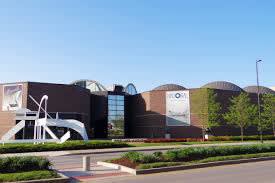 SEEN AND UNSEEN: PHOTOGRAPHS FROM IMOGEN CUNNINGHAM is currently at the Fort Wayne Museum of Art.
Meg Partridge will be presenting at two events during the show.
September 5, 12:15-1pm / Curator's Tour
This edition of our monthly gallery tours will be led by a very special guest, Meg Partridge. Ms. Partridge is the granddaughter of iconic 20th century photographer Imogen Cunningham, whose arresting silver gelatin prints helped advance photography as a fine art form. Ms. Partridge is the director of the Imogen Cunningham Trust, which is dedicated to preserving and promoting Cunningham's work.

September 6, 6:30pm / Portrait of Imogen screening
Meg Partridge will give a public lecture on the life and work of Cunningham and present her Academy Award-winning film, "Portrait of Imogen."